About Us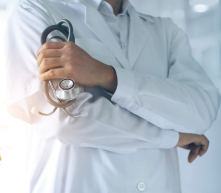 MedHouse Kazakhstan is a fast-growing and dynamic distribution company, which is part of the Swiss company MedPack Swiss Group. MedHouse Group is the official representative and the partner of world renowned brands of medical equipment: Microlife, Gamma, Dr. Frei, MedTextile, Abena, HomeTest, MedPlast, Bionime, Dolphi.
MedHouse Kazakhstan is one of the leaders of the medical technology market of Kazakhstan. A young ambitious company for a short time led to domestic pharmaceutical market some renowned brands, cooperation with which is confirmed not only by the awards and certificates, but by the actual results.
successful brands
In Kazakhstan MedHouse Kazakhstan offers high-quality goods in the field of medical equipment and children`s products by the world leading brands, such as: Microlife, Gamma, Dr. Frei, MedTextile, HomeTest, Abena, Bionime, Dolphi, Mr. Ben, MedPlast.
regional offices
14 regional offices in the largest cities of Kazakhstan helps to organize quick distribution of goods nationwide.
service centers
Service centers in 14 major cities of Ukraine allow responding quickly to any consumers questions.
employees
Employees of MedHouse Kazakhstan is a team of young, motivated, active likeminded people. Our team is the force that has led the company to a leading market position and contines, with incredible tenacity and persistence, to hold the lead.
outlets
We cover more than 2000 active outlets in all market segments: drug stores, orthopedic salons, retailing, FMCG.
The main distribution channels
Having the knowledge and practical experience in the field of distribution and understanding the structure of the market, we combine all the players (pharmacies, retail, FMCG, etc.), which guarantees the successful construction of sales channels throughout Kazakhstan.
Marketing
Our style of work is high dedication, aspiration to professional advancement, creative thinking, innovative approach to the set tasks, energy, responsibility and mutual respect.
Logistics
MedHouse Kazakhstan has all the necessary logistical capacity and resources to meet the needs of our partners in the distribution of high-quality goods. We provide quantitative and qualitative distribution nationwide, including storage, warehousing services, management of sales and marketing operations.